A year in the life of Woodlands - 2015 Part 2
By Woodlands Aesthetics & Beauty
05 January 2016
Happy New Year to all of our lovely clients and friends! We hope 2016 is treating you well so far. You may remember, just before Christmas, we posted the first part of our look back on 2015 (if you missed it, click here to have a look!) Now we're back with the second part of our recap, which runs from August to December, which was a really busy time for us. In addition to all of the other daily goings on, we also attended or ran at least one event EVERY MONTH right up until the end of the year, spreading the Woodlands joy far and wide!
In August, Senior Beauty Therapist Megan headed to a pamper day as part of the Girls On Side programme. This is a programme run by Everton in the Community (who we also team up with for our work with Alder Hey) and is aimed at women and girls with mental health issues. Guests at the event were treated to makeovers, hair styling and of course mini facials and massages provided by Megan. To find out more about the programme, click here.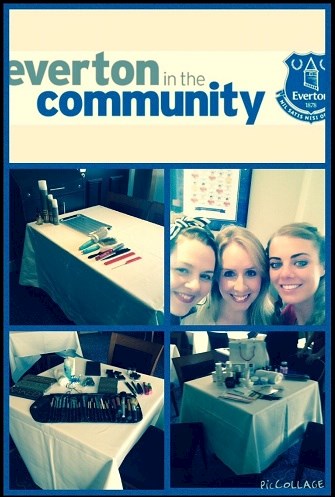 We were joined by yet another new member in August, Christine Blackburn, who has joined our medical team. Christine is a highly skilled aesthetic nurse with over 9 years' experience within the aesthetics industry. You can find out all about Christine over on our Team page.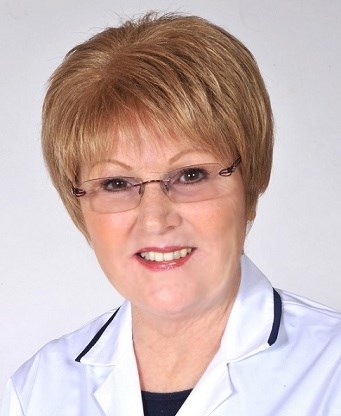 At the beginning of September, we received the very exciting news that the two members of staff who have been visiting Alder Hey the longest, Gill and Megan, had been nominated in the Alder Hey Volunteer of the Year Awards! The girls were nominated by Liz Grady from Alder Hey, who said that she felt they "deserve an award due to the difference they can make to the patients and families lives." 
September was also a big birthday month for us! Our receptionist Clare was going to be on holiday for her actual birthday, so we surprised her a few days before with a homemade Guiness cake created by Shirley's fair hands!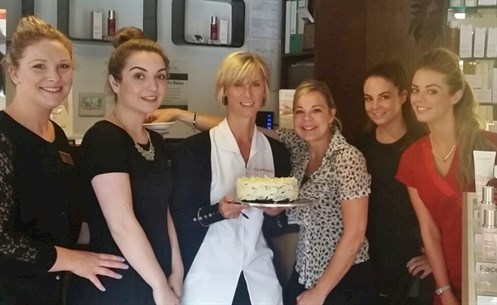 Just a couple of days later, Shirley had to put her baking hat on again as it was our Director Alison's birthday! Once again we celebrated with Guinness cake and gifts, as well as a visit from Beauty Therapist Hannah's baby girl, Annabelle!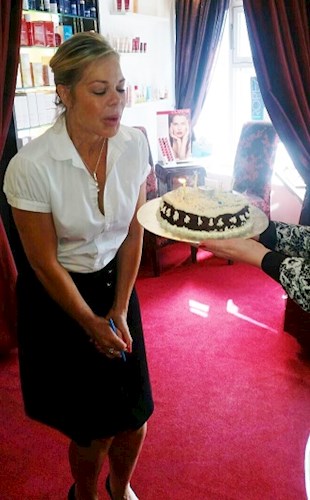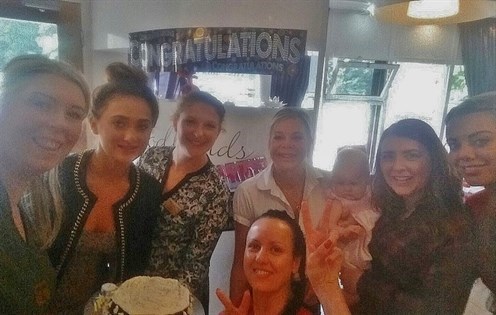 We said hello to another Woodlands baby later in September, when Aesthetic Nurse Laura gave birth to gorgeous baby Reggie! You may remember that Laura's first baby, Ray, was born in February of 2014, so with two little ones under the age of two, she's definitely got her hands full at the moment!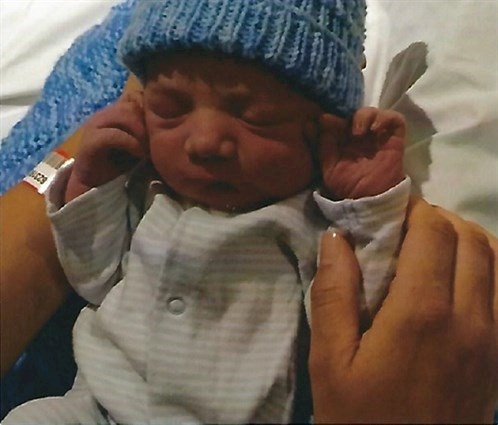 We ran one of our most successful events of the year at the end of September, our Well-Being and Anti-Ageing Evening! This took a slightly different format to our usual events, with live demonstrations of our amazing Vampire Face Lift, as well as short talks on subjects such as health and fitness, nutrition and positive mental attitude. We saw one of the biggest turn outs we've ever had for a Woodlands event and were thrilled to welcome so many guests!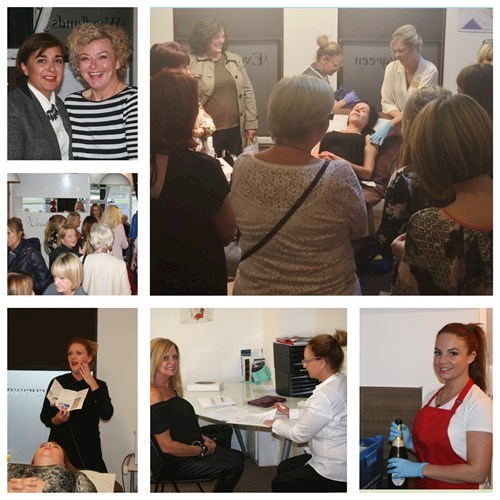 In October, all of our beauty therapists completed training in some amazing medical skin treatments, including microdermabrasion, dermal rollering and chemical peels. As you will know, all of the girls in the Woodlands team already have excellent knowledge of the skin through the training they have received in skin care products such as Clarins, Dermaquest and Comfort Zone. The girls are now even more knowledgeable and are able to offer advice and guidance on not just products, but also the procedures and treatments that will address any skin concerns you may have.
Later that month, we were really excited to be a part of the Williams BMW Driving Luxury launch event for the new BMW 7 Series. Guests were invited down to the newly refurbished showroom to find out all about the new 7 series model while enjoying champagne and canapes, and of course a few mini Woodlands pampering treatments! While Gill, Alison and Antonia were mostly busy pampering the guests, they still managed to get a few photos posing next to the car!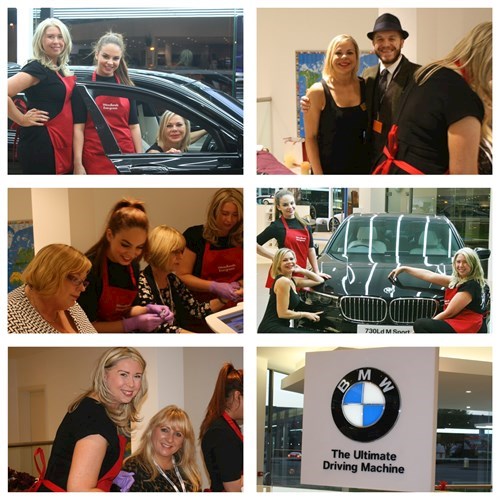 Also in October, we were contacted by a TV production company who were filming a reality series and required a beauty spa to provide some treatments as part of the show. While we can't yet reveal exactly what the TV show is all about, we can say that we all had a lot of fun, especially our resident drama queen, Gill, who may be appearing in the show when it airs later this year!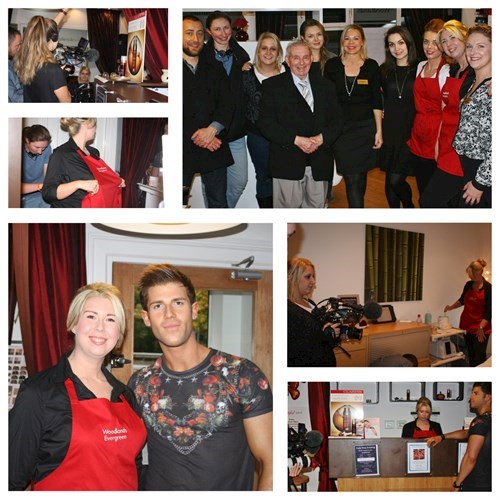 In November we ran our Party Prep Evening which was focused around getting ready for Christmas party season. We decided to have a change of scene by holding it at Fitness For All gym in Woolton village. After the success of the event in September, we stuck to the same structure, this time with a live demonstration of lip enhancement, as well as talks on fashion from stylist Jemma Brown, hair by Cameron Stananought from Swanky Malone, as well as skin care and fitness. Once again we had a fantastic turn out, with a combination of Woodlands clients and Fitness For All members turning up to find out what was on offer, purchase some goodies and take away some useful advice on how to look glam for a Christmas party!
Later that month, the girls from Woolton headed down to the Elephant for another ladies pamper evening which featured a fashion show and live hair and makeup demonstrations. Gill and Zoe were joined by new recruit Jade, once again offering mini spa treatments to the guests, as well as talking about the newest treatment available at Woodlands Woolton - LVL Lashes!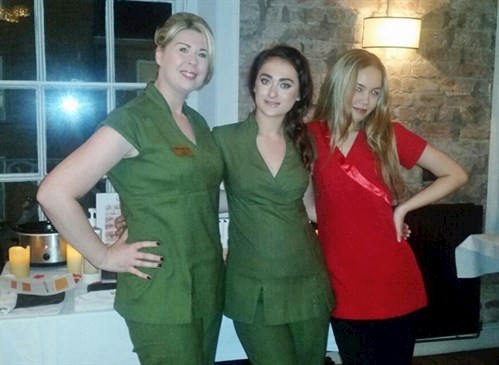 At the end of November we held a team meeting which concluded a little differently than usual. As a team building exercise, and to get us in the mood for Christmas, we were split into two groups and were given 10 minutes to decorate Managers Gill and Shirley as Christmas trees using whatever we could find! As you can imagine, chaos ensued as we all ran around getting creative with loo roll, christmas baubles and all the glitter we could get our hands on!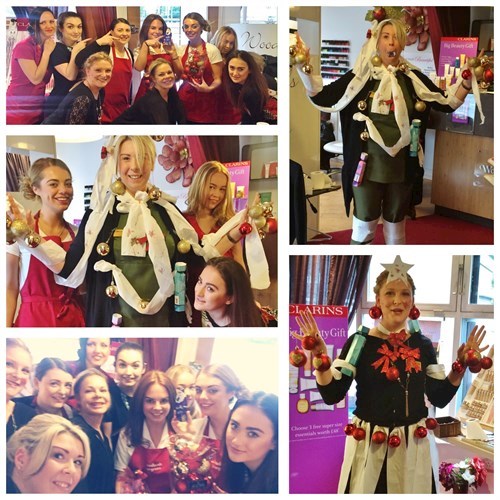 Our final event of the year was a more chilled affair; we were invited by RSM to an intimate evening of champagne and canape to celebrate their recent rebrand. Taking place on the 14th floor of the stunning 20 Chapel Street building with an amazing view of the waterfront, the event was another opportunity for us to meet some new faces and spread the word about Woodlands.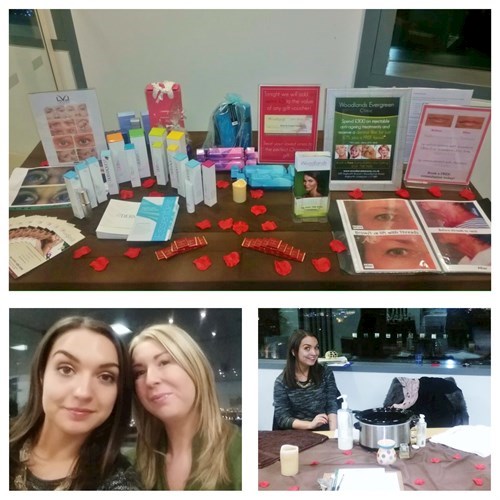 We ended the year on a high at our staff Christmas party in December. This year we headed to the Crowne Plaza hotel for their Masquerade Ball, which gave us all the chance to add a bit of mystery to our party outfits by donning masquerade masks (although nobody managed to keep theirs on for very long!) After a delicious three course meal, we made our way to the dancefloor and did what Woodlands girls do best - dance the night away! (we may also have tried to get on stage when the live band was on...)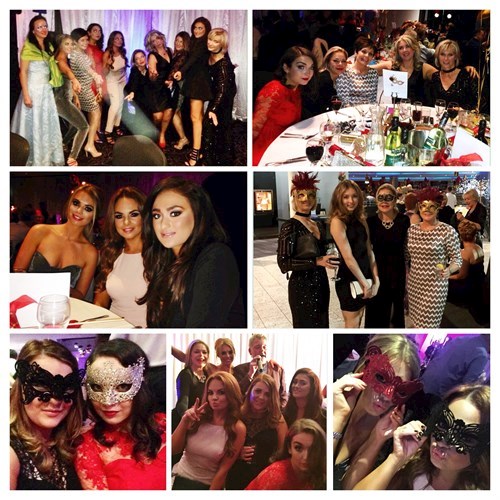 So that's 2015 done and dusted - it's amazing how much you can fit into a year isn't it?! We're hoping to make 2016 just as memorable and have already got some exciting things planned for the not too distant future - watch this space!