A year in the life of Woodlands - 2015 Part 1
By Woodlands Aesthetics & Beauty
24 December 2015
At the end of every year, we like to take a look back over the last 12 months to see what we got up to. There's never a dull moment here at Woodlands, which means that these blog posts have to be split into two parts! Here's the first part of our recap on 2015...
We started off the year feeling a little bit nervous as Alison had organised one of her Top Secret team days out! There was a lot of speculation about what we were doing as we were simply told to wear comfortable clothes that we could move in and to bring a shirt with us! Most of us assumed we'd have to play some kind of sport, so we were completely surprised to arrive at a local dance studio for a musical theatre workshop! We were all taught a song and dance routine to "America" from West Side Story - see the video below! After a few hours of singing and dancing, we headed to Alison's house for a lovely home cooked dinner!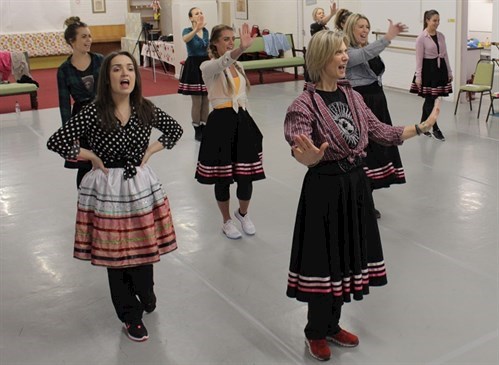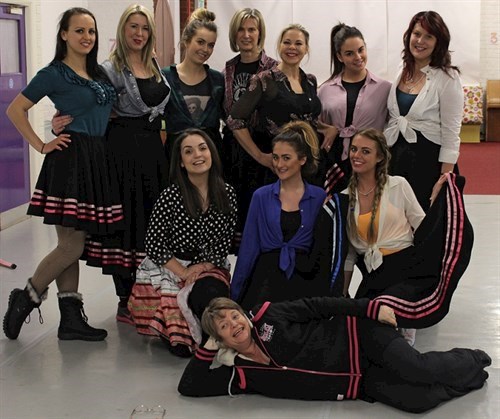 In February we were sad to say goodbye to our lovely beauty therapist Eimear, who left us to go travelling. We all got together after her last shift to say farewell, give her a few leaving gifts and, of course, get a selfie!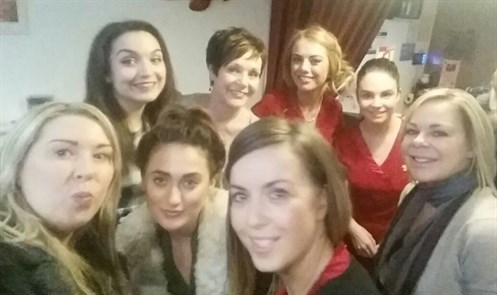 In March we did something we'd never done before and opened Woodlands up on a Sunday for Mother's Day! This went down really well and meant that we were able to pamper even more mums than we usually do!
This year we celebrated our 12 year anniversary, which was very exciting! We were featured in various local press, as well as The Salon Magazine, who ran this lovely story on us!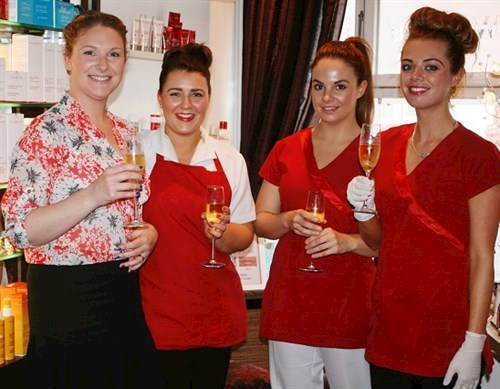 In May Alison, Gill and Zoe headed to the Elephant in Woolton village for a glamourous evening celebrating the local area. As usual, our hot stone hand massages went down a treat with the guests!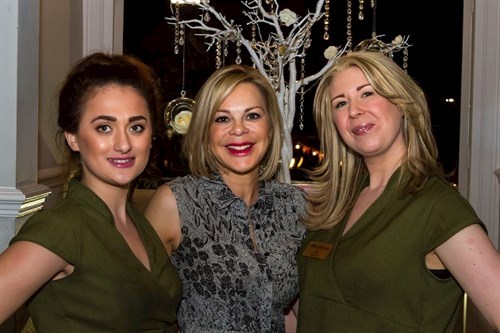 We also welcomed a new member of staff to the team in May, as we were joined by fantastic nurse practitioner Yvonne Senior. Many of our patients will have met Yvonne by now and we're sure you'll agree that she's absolutely brilliant at what she does! You can find out more about by clicking here.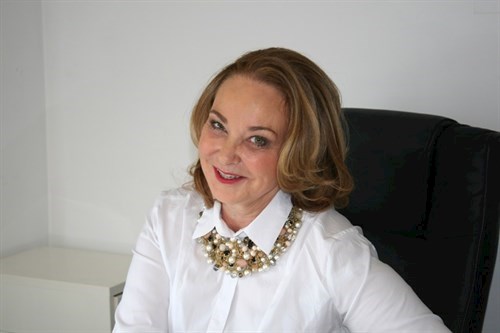 In June, things got a bit tropical as we held our Clarins Pimms Party! Guests were treated to fruity Pimms cocktails and we decorated the spa with lots of Hawaiian flowers to give it a Summery vibe! We also had a raffle to win a gorgeous Clarins fragrance set and the honours fell to Office Manager Sue to pick a winner.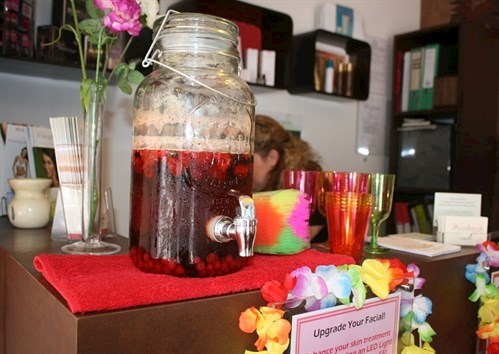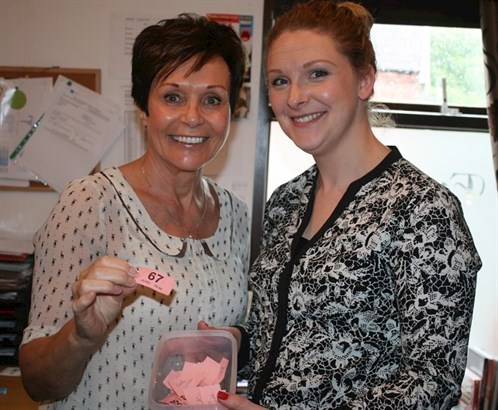 This year we've continued to work closely with Alder Hey. Every month, two members of staff head to the childrens' hospital for the afternoon to provide relaxing and pampering treatments for the patients and their parents. Here's a snap of Gill and Judit about to drive there back in July.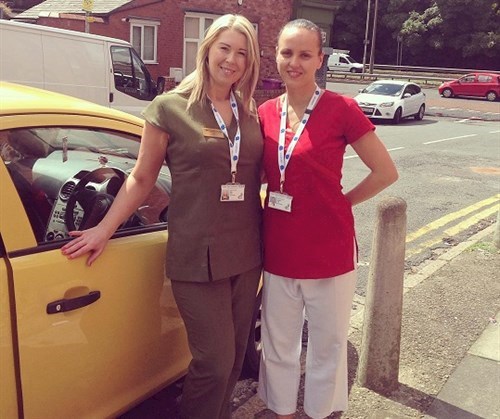 Well, that's the end of part 1 of our recap! Check back here in a week or so for August - December, which was busy, busy, busy! 
Update: The second part of our recap is now online - click here to view!