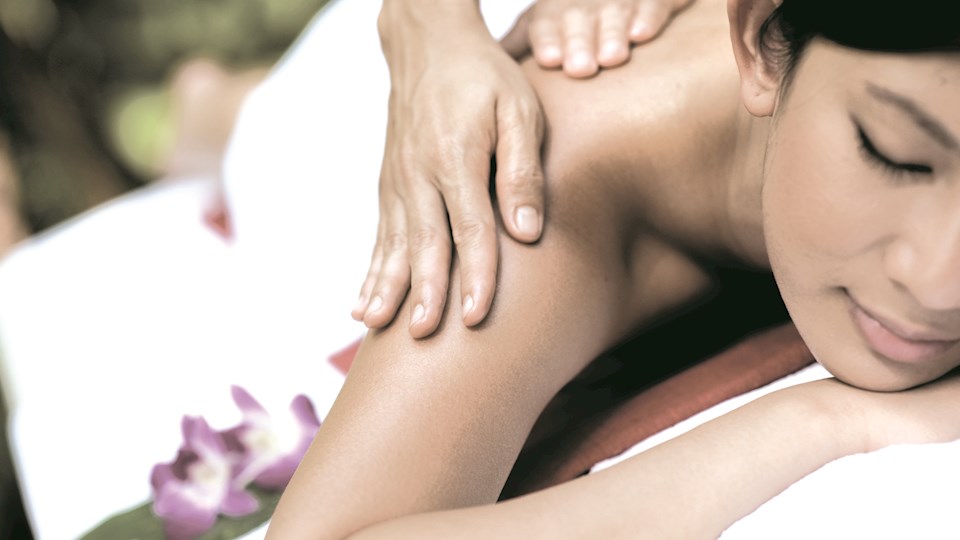 Back, Neck & Shoulder Massage £30
One of our most popular massage treatments!.
Back, Shoulder & Neck Massage (30 mins) £30
Full Body Massage (50 mins) £50
Hot Stones - we no longer include hot stones in our massages, however they can be added on to your treatment for an additional £5. This does not impact the timing of your treatment.
Indian Head Massage (45 mins) £36
A stress management treatment with massage to the head, neck, shoulders, arms and back, with Hot Stones to finish A truly holistic therapy that has physiological and psychological benefits, many clients comment that the whole body feels rebalanced The treatment can relieve pain, discomfort, improve joint mobility, help with tension and aids sleep. 
Foot & Leg Massage (30 mins) £24.50


Reflexology (50 mins) £39.50
Reflexology is a non-invasive therapy which promotes health, deep relaxation and well-being. It is a touch therapy carried out on the feet. The theory behind reflexology is that all of our body systems and organs are 'reflected' in the feet. The reflexologist simply applies a combination of pressure and massage to those points or areas on the feet with the aim of rebalancing and aiding the body's functions and health. The treatment is very much bespoke to each client.
Pamper Packages
Relax & Pamper (1hr 15mins) £47.50
Recover Touch Facial that soothes and decongests plus Hot Stone massage to the back, shoulders, neck, arms.
Woodlands Signature Well-Being Treatment (1 hr 15mins) £61
The ultimate treatment for total relaxation and well-being. Starting with a Tranquility Welcome using our signature blend of aromatherapy oils, we then focus on your scalp with a tension-reducing massage, followed by a shoulder drop and neck release to ease away any tightness. Our holistic facial follows, before we move on to our "Float Away" hot stone treatment and finally ending with the ultimate unwind pressure-point finish.
Treat for the pregnant lady (2hr 15mins) £61
Pedicure, file and polish on the hands, mini cleanse and moisturise before eyebrow shape and eyelash tint.
Luxury Pamper Package (3hrs) £91
Hot stone massage to back, neck, shoulders and arms. This will be followed by a beautiful Recover Touch Facial. Your feet will be pampered with a luxury pedicure and the hands finished with a file and polish.