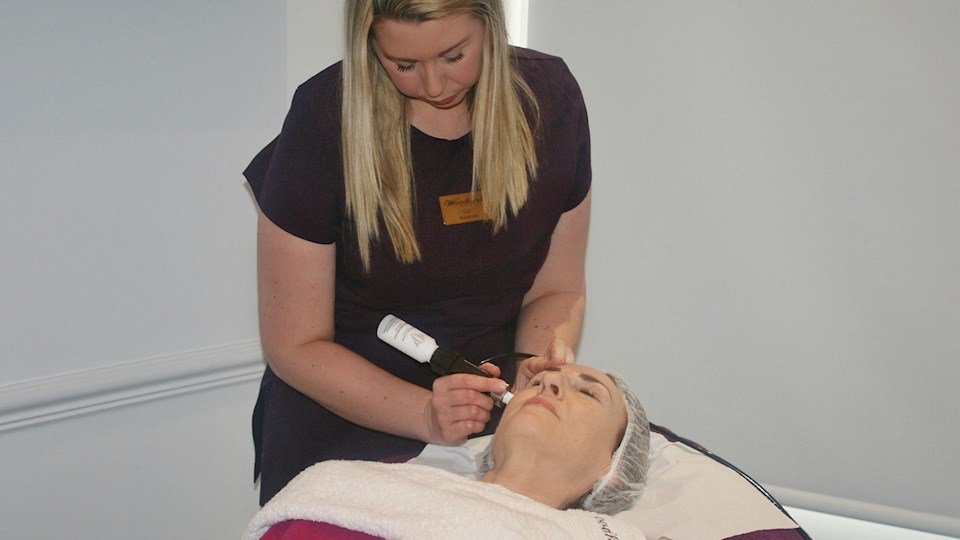 Crystal Clear Liverpool 
Woodlands Beauty Clinic are specialists in providing Crystal Clear treatments. Our experienced team are on hand to answer all your questions during your initial consultation, right through to your first treatment.
Please note; Crystal Clear is only available at Woodlands Woolton
Crystal Clear Microdermabrasion provides a safe and controlled method of skin resurfacing by gently exfoliating the outer layers of the skin. An excellent and progressive solution to open pores, blackheads, pigmentation, blemish scars, acne scars and much more.

The treatment also helps to increase new collagen and elastin fibres, resulting in a firmer and more toned texture. The gentle vacuum action also achieves an immediate lifting effect on tired muscles, just like a 'workout' for the face. Excellent for fine lines and wrinkles.
Flash Facial £26.50 (approx 25 mins)
This treatment helps to increase new collagen and elastin fibres. It gently exfoliates the outer layers of the skin.
Crystal Clear Hand Rejuvenation £25.50 (approx 25 mins) 
Removal of dead skin cells, softening of cuticle area, helps remove pigmentation marks or dry skin. A deep hydration mask is applied to fingers and back of hands. Instantly rejuvenated, beautiful hands.
Deluxe Facial £49 (approx 1 hour) 
First the skin is gently exfoliated and then a Mini Lift Mask is applied that firms and soothes the skin and has an immediate softening action on lines and wrinkles. This treatment also includes hot stone massage to the chest, arms and shoulders.
Course of 5 Treatments £162
A course designed to target areas of concern. Your first and last treatments will be the Deluxe Facial, while the three treatments in between will be Flash Facials.