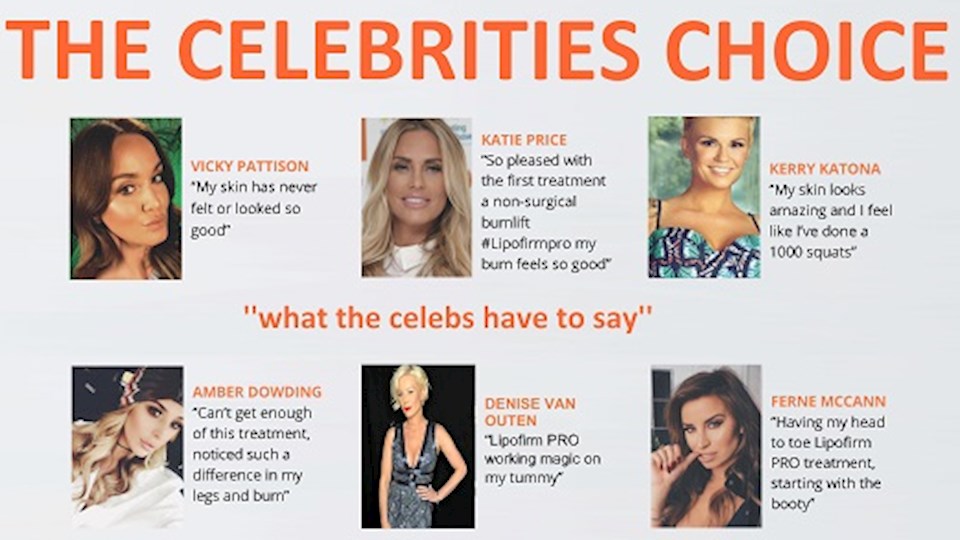 Get ready for Summer 2022 Start your treatments now!
.
Lipofirm Liverpool 
Woodlands Beauty Clinic are specialists in providing Lipofirm treatments in our Aigburth, Liverpool clinic. Our experienced team are on hand to answer all your questions during your initial consultation, right through to your first treatment.
Scroll down for before and after photos!
What is Lipofirm?
Lipofirm is an award-winning system that uses TriLipo technology for fat reduction and body sculpting, as well as skin tightening and wrinkle reduction on the face.
How does Lipofirm work?
Lipofirm combines two powerful technologies for optimal results.
For fat reduction and body sculpting, TriLipo Radio-Frequency (RF) is used to heat the fat cells, causing them to secrete liquid fat. TriLipo Dynamic Muscle Activation (DMA) then causes muscle contractions, which pushes the fat cells upwards. Meanwhile, the Lipofirm applicator pushes down externally on the fat cells. This "squeezing" effect encourages the liquid fat to be released naturally from the body through lymphatic drainage.
For facial rejuvenation, the TriLipo RF heats the skin, causing the collagen fibres to contract and immediately tightening the skin. Fibroblasts are also stimulated in the skin to produce new collagen. In addition, TriLipo DMA contracts the muscles under the skin, this delivering a non-invasive "face lift".
What can I expect from a Lipofirm treatment?
The system uses different sized applicators which are designed to treat all body areas. The treatment is fairly quick and does not cause any downtime other than avoiding exercise and heat treatments afterwards (such as sauna, sunbed etc). Other than this you can return to your daily routine afterwards. Some clients say the treatment can be uncomfortable, but not everyone reports this. The skin can also be red immediately after treatment but soon calms down. 
Where can be treated with Lipofirm?
Lipofirm is extremely versatile and can be used all over the face and body, including;
Face
Neck
Arms
Stomach
Thighs (including inner thighs and backs of thighs)
Back
Waist
Buttocks
Ankles
How many treatments are required?
Results can be seen from your first treatment but for long-lasting results, a course of 6 - 8 treatments is recommended. The exact number of treatments required will depend on the area(s) being treated and will be discussed at consultation.
What results can I expect from Lipofirm?
Inch loss
Body sculpting
Skin tightening
Cellulite reduction
Improvement in the appearance of stretch marks
Facial lifting and sculpting
Reduction of fine lines and wrinkles
How much does it cost?
The price depends on the area(s) being treated. Prices per session are as follows;
Face AND Neck Lift - £78
Face OR Neck Lift - £53
Jowl Lift - £43
Arms - £53
Tummy Contour (Fat Reduction) - £83
Tummy Tuck (Tightening) - £83
Bum Lift - £83
Front of Thighs - £83
Back of Thighs (Cellulite Eraser) - £83
Front of Thighs AND Bottom - £123
Back of Thighs AND Bottom - £123
Full Thighs AND Bottom - £183