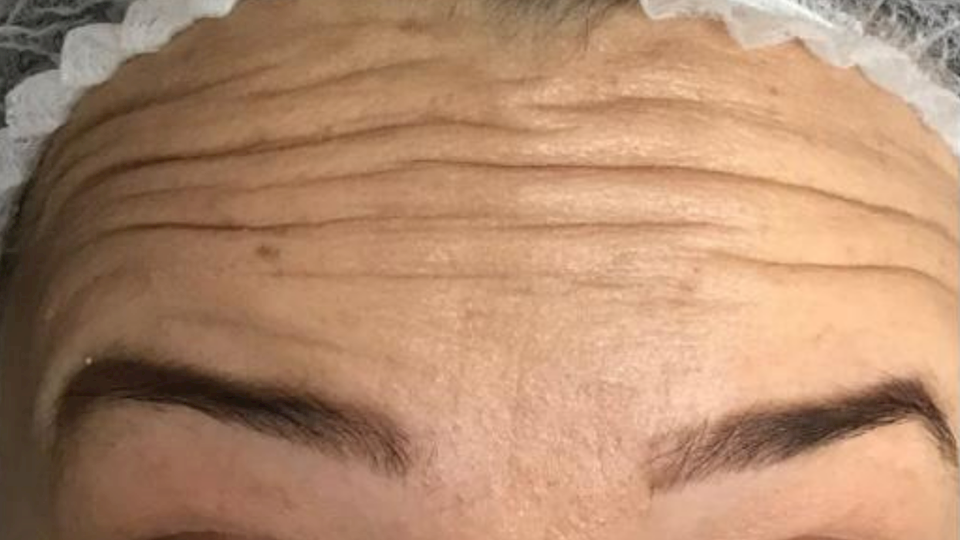 3 areas of Botox - from £220
"Crow's feet", frown lines and forehead lines.
Botox Liverpool 
Woodlands Beauty Clinic are specialists in providing Botox treatments in our Liverpool Aigburth clinic. Our experienced team are on hand to answer all your questions during your initial consultation, right through to your first treatment. Click here for why you should choose us for your aesthetic treatments.
What is Botox?
Botulinum Toxin (often referred to as Botox®), is a neurotoxin which has been used in the UK for various medical purposes since 1989. Today, it is commonly used to treat lines and wrinkles on the face. 
How does Botox work?
As we talk, smile and frown, our facial muscles are constantly working, and over time, wrinkles develop in the skin around these muscles. A small quantity of Botulinum Toxin is injected into the muscles that cause lines. This temporarily prevents nerve signals from reaching the muscle and, as a result, the muscle relaxes. As the muscle relaxes, the skin smoothes out. This reduces the appearance of existing wrinkles, as well as preventing further wrinkles from developing.
Where can be treated?
Botox is most frequently used to soften lines of expression such as crow's feet, frown lines and forehead lines. At Woodlands Medical, our practitioners are also able to use their skills and expertise to treat around the lower face, jawline and neck.
Does it hurt?
Discomfort is minimal as a numbing cream is applied prior to the injections.
How long does Botox last?
Results are usually visible between 3 to 14 days after treatment. The effects of the treatment can last between 3 - 6 months.
How much does it cost?
The price for Botox varies depending on where on your face or body is being treated.
Click the links below for prices;
Underarm sweating (Hyperhidrosis)