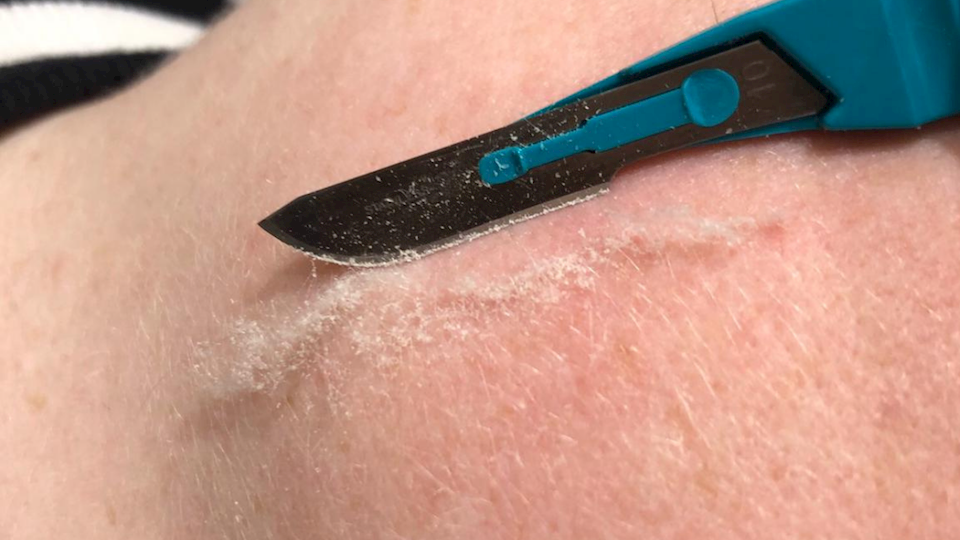 Dermaplaning Liverpool 
At Woodlands Beauty Clinic, we pride ourselves in offering the very best in beauty, skin and aesthetic treatments. We offer a wide range of advanced skin treatments, including Dermaplaning. 
Dermaplaning is available at Woodlands Aigburth and Woolton. The price is £45 per session.
What is Dermaplaning?
Dermaplaning is a physical skin exfoliation treatment. A sterile blade is used to carefully remove the superficial dead skin cells, which encourages improved cell turnover within the skin.
What are the benefits of Dermaplaning?
Dermaplaning is a fantastic way of improving the tone and texture of the skin. Immediately after treatment, your skin will look and feel brighter and smoother. Dermaplaning enhances the absorption of skincare products following treatment, resulting in more nourished and hydrated skin.
An additional benefit is that the facial vellus hair (also known as "peach fuzz") is also removed by the blade, allowing for the sensation of smoother skin. Having a Dermaplaning treatment will not alter the strength of hair on your face.
Does Dermaplaning hurt?
No. The blade is not used to cut or pierce the skin in any way, it is simply moved across the surface, to lift off keratinised dead skin cells that can be preventing your skin from renewing itself regularly. Including an exfoliation in your skin regime will help increase healthy skin cell turnover while allowing the products you use to be absorbed more efficiently.
How long does Dermaplaning take and how much does it cost?
The treatment takes approximately an hour in total. Before the therapist begins the treatment, your skin will be thoroughly cleansed and sanitised. We cover very small areas at a time, making sure to get every stray bit of hair or dead skin cells! Following the dermaplaning we finish off your treatment with a hydrating mask, to take advantage of the higher absorption levels.
The total price per session is £46.
Treatment packages are available on consultation with one of our therapists. We may recommend a combination of treatments, including peels and micro needling, to give your skin a full rejuvenation cycle.