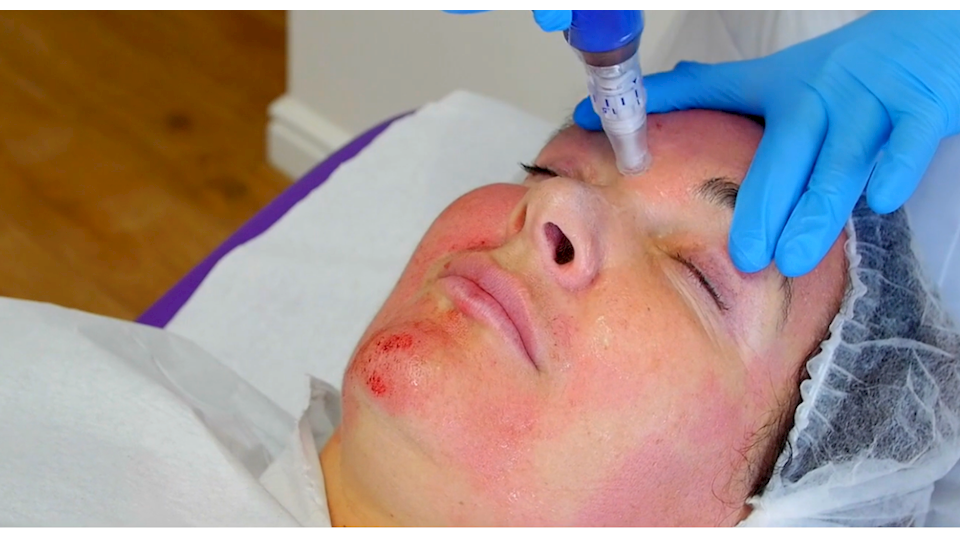 Microneedling Liverpool 
At Woodlands Beauty Clinic, our highly trained advanced skin specialists provide Microneedling treatments in both of our Liverpool clinics. Our experienced team are on hand to answer all your questions, from your initial consultation, right through to your first treatment.
Microneedling, also known as collagen induction therapy, is a treatment that uses tiny needles to create millions of "micro-channels" in the skin. By initiating the wound healing cascade, this allows the production of Type III collagen bundles to be produced, delivering a strong support network for the existing collagen fibres.
This treatment is ideal for skin rejuvenation, acne scarring, pigmentation, scarring or just as age management. Microneedling does not render your skin sun sensitive following treatment. A thorough skin consultation will always be delivered prior to beginning a course of treatments to gain best results. 
Raffine Skin Needling Pen - £120 (per treatment)
Course of 3 treatments - £300
Raffine is a mechanical microneedling device. Similar in action to a dermal roller, it creates millions of micro-channels within the dermis of the skin to induce inflammation, proliferation and collagen regeneration. Unlike a dermal roller, where the therapist manually rolls the needles across the skin, the tip of a mechanical skin needling device moves rapidly on its own, allowing the therapist to guide it across the skin, without having to apply any pressure. Treatment also includes a complimentary hydrating facial to be taken 3 days later.
One treatment alone will induce Type III collagen fibres for up to 12 months!