Woodlands rewards!
By Woodlands Aesthetics & Beauty
31 March 2015
We love treating our clients and we like to find as many ways as we can to reward you for coming to Woodlands!
We thought we'd do a quick run-down of all of the different rewards that are available to you;
Loyalty Cards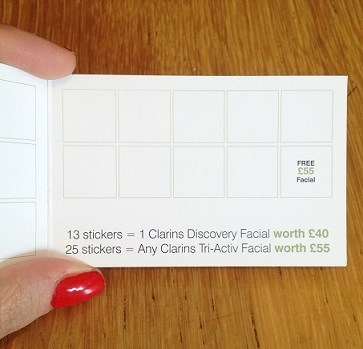 Our Loyalty Cards allow Woodlands clients to collect stickers which build up to free treatments! Each time you spend £20 at Woodlands on services or products, another sticker will be added to your card. Stickers can be collected at both Woolton and Aigburth. Collect 13 stickers and receive a free treatment worth £40, collect 25 stickers and receive a free treatment worth £55! You can choose whether to claim your free treatments at our Woolton or Aigburth branch, however, depending on which spa you attend, the treatment will vary slightly due to the difference in products used.
13 sticker reward (worth £40)
Clarins Discovery Facial at Aigburth
Comfort Zone Prescriptive Facial at Woolton
25 sticker reward (worth £55)
Clarins Tri-Activ Facial at Aigburth
Comfort Zone Massage & Facial at Woolton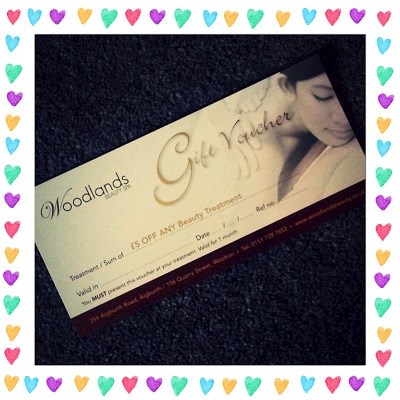 Birthday Vouchers
Did you know that you can claim a £5 voucher to put towards any beauty treatment during the month of your birthday! Simply let us know that it's your birthday when you call into the spa and you will receive your voucher!
Please note, vouchers are only to be used during the month of your birthday. They do not have our usual 3 month expiry on them.
New Client Vouchers
You don't just get rewarded for being a regular Woodlands client - we like to welcome brand new clients with a gift too! Every new client who comes in for a treatment will receive £5 to use towards their next treatment. Simply book in for a second treatment and mention to our receptionist that you are a returning new client - easy!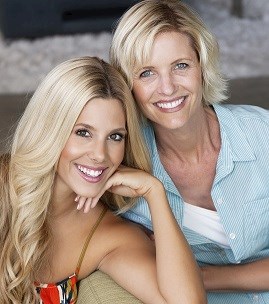 Refer a Friend
We have just introduced our Refer a Friend scheme! For every friend/family member that you send to Woodlands, you will receive a Half Price Hot Stone Back Massage! Whenever a new client comes into Woodlands, they are always asked how they heard about us, so make sure that your friends tell us that you sent them! We will then let you know when they've been in for treatment and you will be invited to come in for a half price massage.
Monthly Offers
As many of you will already know, we run different special offers every single month. You can check out the current offers here on our website, or you can let us know your email address and every month we will send you our newsletter with all the latest offers.
We're always keen to get feedback from our clients, so if you have any suggestions on how we can improve the different rewards available, or if there's anything else you'd like to see from us, email our Marketing Manager, Franki, on franki@woodlandsbeauty.co.uk