Lip Treatments with Woodlands Medical
By Woodlands Aesthetics & Beauty
10 March 2017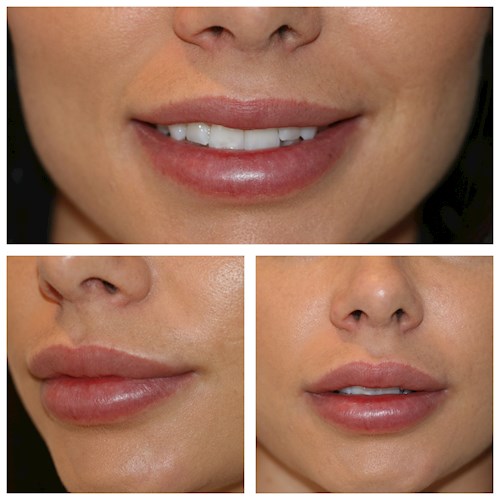 At Woodlands Medical we are extremely lucky to have 3 fantastic aesthetic practitioners with a multitude of skills when it comes to non-surgical treatments. One area of the face that we can now offer more treatment options for than ever before is the lips. In addition to treating the lips with dermal filler, we can use a number of different techniques and procedures to address everything from fine lines and ageing skin around the lips, to asymmetry and lack of definition around the border. 
These treatments include;
- PDO Threads for Lip Rejuvenation. One of our most requested treatments at Woodlands Medical, PDO threads are very versatile and, as such, can be used all over the face, including around the lips. Our practitioners can insert tiny mono threads into the skin above the top lip to rejuvenate and stimulate collagen production in this area. 
- PRP ("Vampire Facelift") for Lip Rejuvenation. This is another treatment with fantastic rejuvenation properties. Platelet Rich Plasma, taken from the patient's own blood, is full of growth factors. It is injected around the lip area to soften and smooth any fine lines or wrinkles which may be present. This is a wonderful, natural option for patients as it is only using your own plasma - no fillers or threads.
- Blanching technique with Dermal Filler. Tiny amounts of dermal filler are injected superficially into the lines and wrinkles around the lips, giving a softer, more youthful appearance to the lips. We can also add filler to the border of the lip, which can lose definition as we age. Many women may find that their lipstick "bleeds" around the edges of their lips as they get older. Treatment of border can prevent this.
- Lip Enhancement/Plumping with Dermal Filler. Of course, this is the treatment that many people automatically think of when they hear about "treating the lips", but as you can see, there are actually many other options as well. For those of us not naturally blessed with full lips, or who simply wish to add a little more volume to their pout, lip enhancement using dermal filler gives a stunning result. It is very important to us that we never over-treat, which is why you will never see any "trout-pouts" at Woodlands! We use hyaluronic acid dermal fillers, such as Belotero and Juvederm. These are available as 0.55ml and 1ml syringes, and our experienced practitioners will give you their expert opinion on which product will give you the best result. The results can last up to 9 months, although this will vary depending on each individual person. 
For more information about any of the treatments detailed above, or to book a consultation, simply call 0151 728 2536 and speak to a member of the Woodlands Medical team.