Getting To Know You - Gill
By Woodlands Aesthetics & Beauty
13 June 2013
It's been a little while since our last "Getting to know you" article so we thought it was about time we introduced you to another member of the team.
Those of you who are clients at our Woolton spa will know this person very well - it's our lovely Manageress Gill!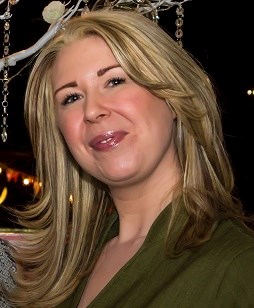 Gill took her first steps into the world of beauty when she started working at Woodlands nearly nine years ago. That was back when it was still in Alison's garage! Her years of experience mean that she's an absolutely brilliant beauty therapist, plus she's got a sparkling personality, which is why her clients love her so much and keep coming back to her time and time again!
Gill's favourite treatments to do are Hot Stone massage and Shellac nails - she's a huge Shellac fan and is always the first one to know when there are new colours are coming out.
When she gets the chance to have some treatments done herself, Gill loves getting her nails done (of course), plus her brows. Running a spa as busy as Woolton can be stressful at times, so she also really enjoys the occasional massage to unwind.
When we asked her for her best beauty tip, Gill said "NEVER leave the house without mascara! And if not, a lash tint is a major necessity!" Wise words Gill!
Outside of work, Gill likes to go out with friends for dinner and drinks, plus lots of dancing! However, her main hobby is eating chocolate, yum yum!