Feedback from our last Alder Hey visit
By Woodlands Aesthetics & Beauty
13 March 2015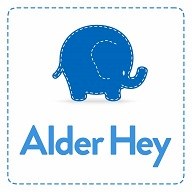 As many of you will know, we visit Alder Hey once a month as part of the "Soccer Spa" initiative, to provide relaxing treatments for patients and their parents. This is something we have been doing for a few years now and we always look forward to spending a few hours with the children and their parents, helping to cheer them up or relax during what can be such a stressful and upsetting time.
After our most recent visit, we were sent some lovely feedback that we wanted to share with you;
"I feel utterly relaxed I'm so grateful for your 'magic hands' and it just got me away from all that is happening, thank you so much"
"I enjoyed the lovely pampering session today. A nice, relaxing change from the last few weeks of stress. Thank you very much."
"Thank you for the back and neck massage. It was much needed."
"Megan was really nice and made me and my daughter feel really comfortable, she was really good with my daughter, she made us feel good."
"I was very grateful for the massage today, as being stuck at the hospital for days on end can be stressful.  The massage helped me to relax and the lady was lovely, thank you."
"Everyone was friendly and I was grateful for the session, keep up the good work, thank you."
We are so thrilled to receive such positive feedback from the parents and to hear that we are making a small difference to their time spent at the hospital.
To find out more about the work we do with Alder Hey, click here.