Brand New Skin Tightening Treatment at Woodlands
By Woodlands Aesthetics & Beauty
18 September 2018
We are so excited to announce the newest addition to the Woodlands treatment menu, Venus Freeze Plus! This is an amazing new system for targeting wrinkles and sagging skin on the face and body.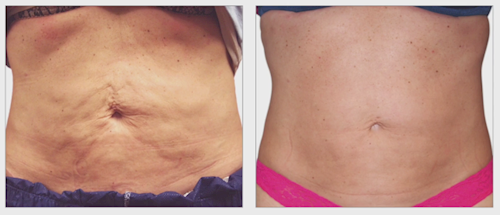 As you are probably aware, collagen and elastin are the main structural proteins found in the skin. They play a major part in keeping the skin plump and "elastic", however, as we age, we start to lose collagen and elastin, which results in sagging and wrinkles in the skin. This is not just restricted to the skin of the face, in fact, many woman find that areas such as their arms and knees can be major indicators of their age as the skin in these areas can start to look loose and saggy.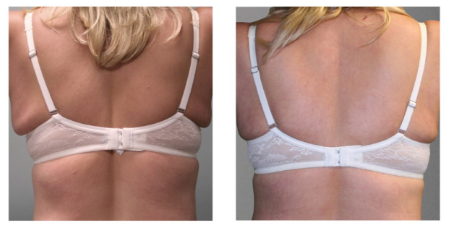 Using a unique combination of Multi-Polar Radio Frequency and Pulsed Electro Magnetic Fields, Venus Freeze Plus creates a uniform heating effect in the deeper layers of the skin, without damaging the surface of the skin. This heat essentially "kick-starts" the production of collagen and elastin in the skin, which smooths out lines and wrinkles and tightens up sagging skin. It can be used all over the body, including the face, arms, back, stomach, knees, thighs and buttocks. It is also suitable for all skin tones, including darker skins.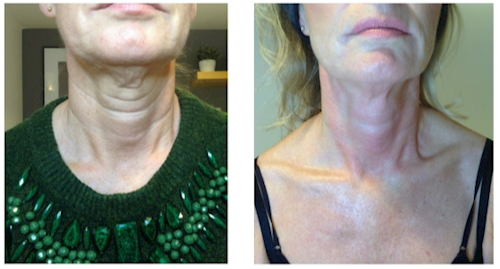 Venus Freeze Plus is a non-invasive, painless treatment, with no downtime required afterwards. Treatment time is between 30 and 45 minutes. A course of weekly sessions is recommended for best results and the number of sessions required will depend on the area being treated, however, results are visible from your first session and will continue to improve. The treatment is available with our fantastic aesthetic nurse practitioner, Saria, as well as our Aesthetician, Megan. 
If you would like to find out more about the Venus Freeze Plus treatment, why not give us a call on 0151 728 2536 and a member of our team will be happy to talk you through the process or book you in for a FREE consultation with Saria or Megan.