Alder Hey Award Nomination
By Woodlands Aesthetics & Beauty
02 September 2015
As many of you will already know, Woodlands has had a great partnership with Alder Hey Children's Hospital for the past five years. Every month we send two members of staff down to the hospital, where they provide beauty and pampering treatments, such as massage and manicures, to the patients and their parents. This is something we love doing and we always get great feedback from the patients, their families and the Alder Hey staff.
We received some fantastic news recently, that Gill and Megan, the two therapists who have been working with Alder Hey the longest, have been nominated in the Volunteer of the Year Awards!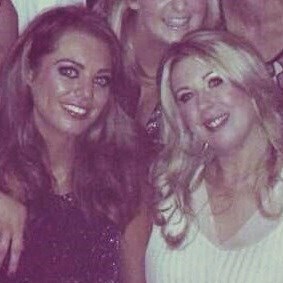 The girls were nominated by Liz Grady, who has worked closely with the girls on this programme for several years, here's what she had to say;
"Gill and Megan have been attending the Trust since 2010 volunteering their time from their current role to offer FREE spa therapies to patients, parents and families. The girls visit for 2 hours every month offering face painting, hand massage, manicure and back and shoulder massage. The service they offer the families is so valuable and feedback from this has been fantastic, with many parents expressing their thanks to the girls. Sessions are also delivered side by side so patients and parents can enjoy a therapy together.  Recently they delivered a session to an oncology patient who is receiving palliative care and her mum, this session was arranged for a Sunday and the girls took time from their weekend to come and offer this session as they could see the positive impact this would have on the family. I believe that the Woodlands Spa team deserve an award due to the difference they can make to the patients and families lives."
Liz also included some comments from the patients and parents at Alder Hey;
"I would definitely recommend this treatment.  It was just what I needed to help relieve some of the stress whilst son on hospital ward.  An excellent and much welcome treatment.  Many thanks to all involved especially as I am a long way from home."
"The sessions are really good, I chose to paint my nails and I picked my own colour, my mum is also having her nails done with me, it helps take my mind off being in hospital."
We are so proud to have built this wonderful relationship with Alder Hey and we're thrilled that Woodlands and the girls have been recognised for the small difference we make to the patients and families.
Bearing this in mind, Alison thought she would share one of her favourite quotes;

"A life not lived for others is not a life at all"