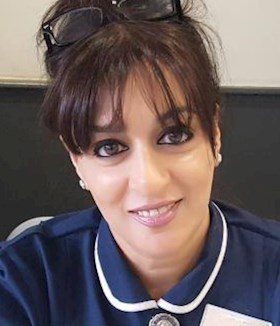 Saria
Title: Aesthetic Nurse Practitioner
Location: Woodlands Medical

Aesthetic
More Details about Saria
Click here to book an appointment with Saria.
Saria started her career as an enrolled nurse in Humberside in 1985 before completing her RGN conversion in 1994. After gaining her RGN status she worked as a Senior Sister on a Rapid Response Unit in Bury for several years caring for vulnerable elderly patients who were between hospital and home.
Her first taste of aesthetics came in 2000 when she started taking consultations for patients who were considering laser treatment. Eventually she decided that she wanted to do more than just consultations, and trained with Alma Lasers, learning how to use their full range of medical lasers for various indications such as hair reduction, skin resurfacing and vascular lesions.
In 2009 Saria decided to expand her knowledge of aesthetic treatments, training in hyaluronic acid dermal fillers with Q-Med and in toxins with Laserase and Allergan. She has since trained with many of the top aesthetic product suppliers, including Galderma, Merz, Schuco, Aestheticare, Skinbrands and Skinceuticals. She qualified as a Non-Medical Prescriber in 2013 at Edge Hill Univeristy and is registered with the NMC and PIAPA.
Saria's favourite thing about working in the aesthetics industry is seeing the difference a treatment can make to a patient's life, particularly for those patients who have been plagued by the same issue, such as problematic skin, for many years. She loves to see how a patient's demeanour and even their outlook on life can change when they see their results.
Saria regularly attends training events and updates both in-house and with other companies and professionals. She is always looking to pick up tips on how to improve her skills.