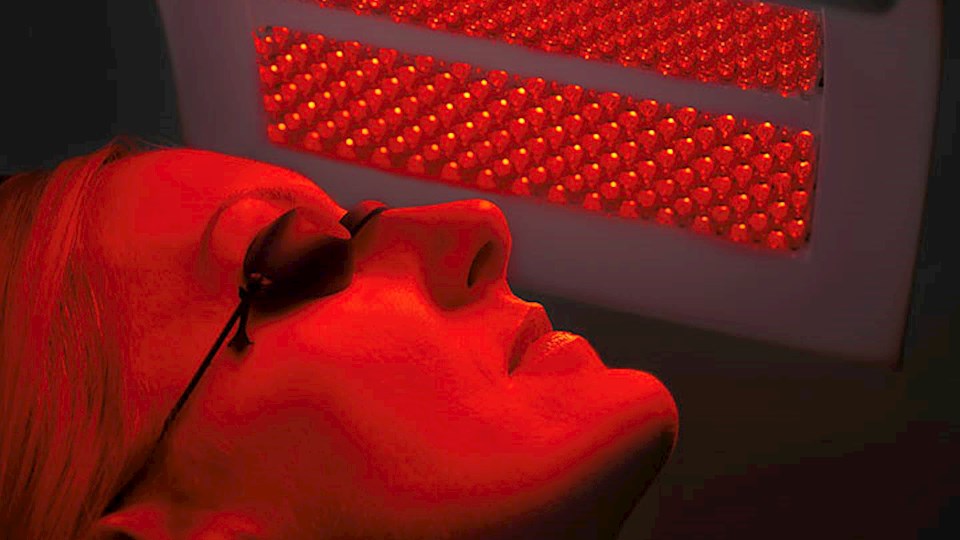 What is Dermalux™ LED Phototherapy?
Dermalux™ LED Phototherapy, or Light Therapy, is a non-invasive treatment which harnesses the power of natural light to rejuvenate and repair the skin.
How does it work?
LED Phototherapy uses colour wavelengths of visible light which have specific rejuvenating benefits within the skin. Skin cells have the ability to absorb light and use it as a source of energy to fuel the repair and rejuvenation of damaged cells or kill bacteria. It is a natural biochemical reaction similar to that of plant photo-synthesis.
The increased energy enhances cellular metabolism which in turn stimulates the production of collagen and elastin, boosts circulation and accelerates tissue repair. Studies have shown that when skin is exposed to LED light, skin cells regenerate themselves on average 150% to 200% faster and hydration can be increased by up to 600%. This whole process results in radiant, youthful and naturally healthy skin.
What can Dermalux be used to treat? 
Sun Damage
Acne and Problem Skin
Rosacea and Redness
Eczema, Psoriasis and Dermatitis
Sensitive and Inflammatory conditions
Wound Healing and Scarring
Restoring Radiance
How many treatments are required?
Whilst a course of 4 to 6 treatments is recommended for optimal and lasting results, a single session of Dermalux™ is ideal an ideal 'pick me up' to replenish vital hydration, restore radiance or simply to calm irritated skin.
Results of LED Phototherapy can be enhanced when used in combination with other skin treatments such as Microdermabrasion, Skin Peels, Micro-Needling, Injectable treatments and Laser. 
How much does it cost?
Dermalux is priced at £40 per session. Or book and pay for a course in advance and get 6 treatments for the price of 5!