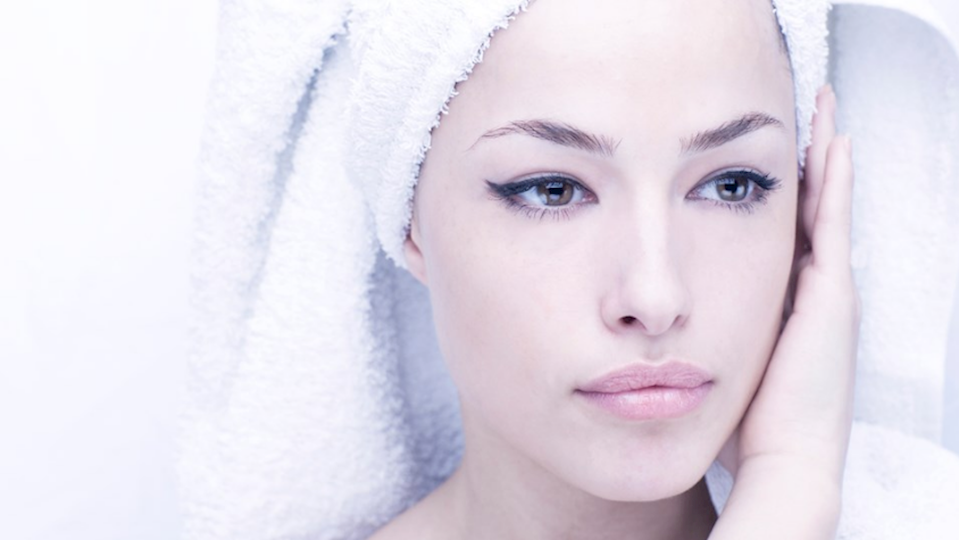 Skin Pigmentartion Removal Liverpool 
Woodlands Beauty Clinic are specialists in providing skin pigmentation removal treatments in all of our Liverpool clinics. Our experienced team are on hand to answer all your questions during your initial consultation, right through to your first treatment.
What is ME LINE?
The ME LINE range is the first pigmentation removal system in the world that works on specific types of pigmentation. It can be used to treat most skin types, including pale skins, darker skins, sensitive and acne-prone skin.
What can be treated with ME LINE?
ME LINE can significantly improve hyperpigmentation, acne-prone skin and melano-hematic pigmentation.
How does ME LINE work?
ME LINE is made up of various depigmenting active ingredients which act at different points to break down existing pigmentation and inhibit the production of new melanin. The acids present in ME LINE are tranexamic acid, mandelic acid and kojic acid. Mandelic acid causes the skin to peel and is a melanin synthesis inhibitor, kojic acid inhibits tyrosinase, which is an enzyme that produces melanin. ME LINE also contains retinoids which exfoliate and disperse melanin granules, resulting in their elimination. The results of the treatment are maintained and increased through use of ME LINE HOME, which also contains some of the active ingredients found in the treatment.
What does a treatment with ME LINE involve?
The skin is cleansed and then prepped with 2-3 layers of ME LINE PREP 00. This is then removed and the ME LINE 01 PRO mask is applied in a thick layer. A second layer may be applied to any areas of hyperpigmentation. The mask is left on for up to 4 hours, depending on severity of the pigmentation. The mask is removed and the practitioner may recommend that the patient uses the ME LINE home care products to enhance and maintain the results.