What is Venus Freeze Plus?
Venus Freeze Plus is a brand new system for tightening and smoothing the skin on the face and body. It is non-invasive and safe for all skin types and tones.
How does Venus Freeze Plus work?
The machine uses a combination of Multi-Polar Radiofrequency and Pulsed Electro Magnetic Fields to heat the deeper layers of the skin. This heat stimulates the production of collagen and elastin fibres, which smooth out wrinkles and tighten sagging skin.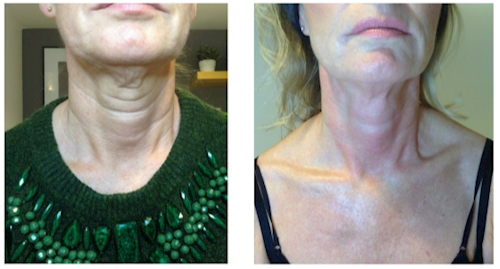 Where can be treated with Venus Freeze Plus?
The machine is extremely versatile, with two different sized applicator heads depending on the area being treated. It can be used to treat;
Lines and wrinkles on the face (including "crow's feet" around the eyes)
Cheeks
Chin
Neck
Back
Stomach/abdomen
Arms
Thighs
Buttocks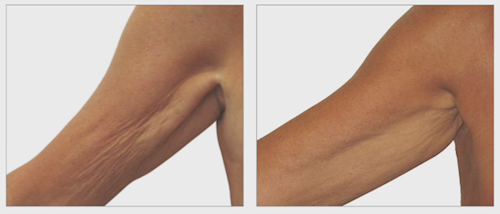 Does it hurt?
No, Venus Freeze Plus treatments are not painful. You will feel warmth in the area being treated, many patients find it relaxing and some have even been known to fall asleep!
Is there any downtime following a Venus Freeze Plus treatment?
There is no downtime following a treatment and you are not required to do anything afterwards. The area that's been treated may look flushed and feel warm to the touch, but this will settle after a couple of hours.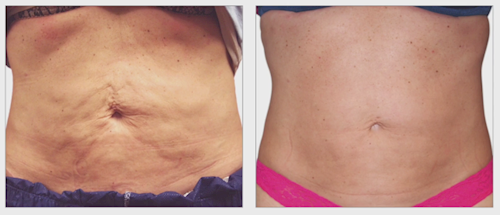 How many treatments are required?
This varies depending on the area being treated, however, for best results, we recommend 6-8 weekly treatments on the face and 8-10 weekly treatments on the body. Results are visible from the first treatment and continue to improve over time. You will see your results continue to improve for 3-4 months after your final treatment.
The Venus Freeze Plus does not prevent the ageing process, so occasional maintenance treatments are recommended after you have completed a course.