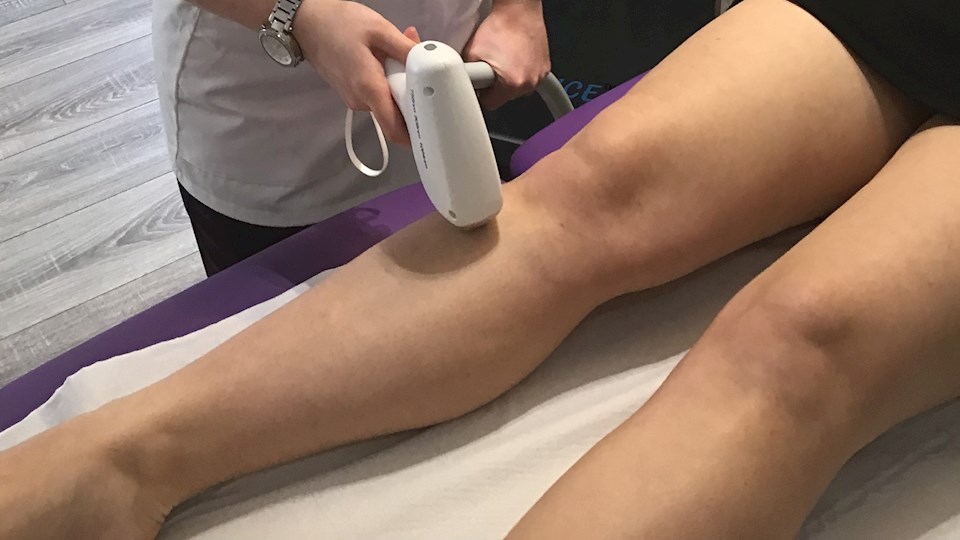 Laser Hair Removal Liverpool 
Woodlands Beauty Clinic are specialists in providing laser hair removal treatments in all of our Liverpool clinics. Our experienced team are on hand to answer all your questions during your initial consultation, right through to your first treatment.
Scroll down for Laser Hair Removal prices
What is Laser Hair Removal?
Laser Hair Removal is a treatment that uses light energy to target hair follicles and their structures in the skin, preventing them from growing hair in the future.
Which Laser Hair Removal machine do you use?
At Woodlands, we use the EosIce Ultralight laser hair removal system. This is the "Gold Standard" in diode laser hair removal and is a system that we chose to work with after extensive research and talking to the team from Laser and Aesthetics, who are extremely knowledgeable within the field of laser technology. 
How does the EosIce Ultralight work?
The EosIce Ultralight rivals many of the leading laser hair removal systems on the market today. It boasts tri-cluster diode energy, which means that it emits three different wavelengths at the same time. The three wavelengths allow the EosIce Ultralight laser to target different structures within the hair follicle, this is due to the different depths of penetration of each wavelength and individual absorption characteristics. We also have the ability to use a separate handpiece with individual wavelengths not in combination if required.
Is Laser Hair Removal painful?
No. The EosIce Ultralight can emit up to twenty light pulses per second and also has a built-in cooling tip as well as a separate cooling handpiece if required.  This makes treatments very quick and virtually painless.
How many treatments are required?
We've seen amazing results after 2 or 3 sessions on many clients, however, for best results we recommend 6 sessions. In clinical studies, 95% of patients reported a hair reduction of over 90% after three to five treatment sessions with the EosIce Ultralight.
Prices (per session)
Lip £33
Lip & Chin £43
Full Face £83
Underarms £38
Arms £83
Half Legs £83
Full Legs £173
Standard Bikini £23
Extended Bikini £53
Brazilian Bikini £63
Hollywood Bikini £70
Chest £83
Half Back £83
Full Back £173
No packages, just our best price!