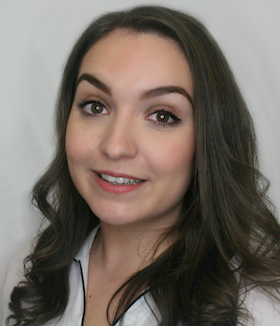 Franki
Title: Marketing Manager
Location: Woodlands Aesthetic & Beauty Clinic

Beauty

Aesthetic
More Details about Franki
Franki looks after all of the marketing for Woodlands and has been here for over 4 years. She has worked in various marketing roles since graduating from the University of Warwick in 2008. Franki initially joined Woodlands as an intern to help Alison with promoting the business. After going away to work at a digital agency in Chester for a while, Franki returned to Woodlands as our Marketing Manager in October 2012. She is truly passionate about all things beauty, having written an online beauty blog for many years.
As Marketing Manager, Franki is responsible for everything to do with promoting Woodlands, including the website, social media, all of our literature and price lists, as well as the monthly newsletter that's sent out to our mailing list and lots of other things! You will mostly find her hidden away in the office working on lots of different projects, but she does occasionally sneak down to Woodlands to get some photos!
In her spare time, Franki is a member of a theatre company and can regularly be found rehearsing for or performing in shows.