Getting To Know You - Zoe
By Woodlands Aesthetics & Beauty
20 February 2014
Today is our final Woodlands Getting To Know You post! It's time to find out more about our most recent addition to the team, Zoe!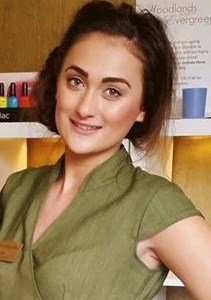 Zoe is based at Woodlands Woolton, although she also works at Woodlands Aigburth on Mondays. She has been with us for the past 9 months, but has been training as a Beauty Therapist for the past four years.
Zoe's favourite treatments to do at Woodlands are facials as she loves to treat people's skin and help them to get fantastic results.
When Zoe gets to take some time for herself, she likes to treat her feet to a pedicure as she really enjoys a nice foot massage and loves how Shellac looks on her toes!
Her best beauty tip is to use a light, hydrating moisturiser before applying your makeup as it works as a primer for the skin.
Zoe's hobbies are socialising with friends and keeping fit by going running.